Bugle News
---
Bugle History Updated - 12/Jan/2007
We've been working on assembling a more definitive history of the Bugle Beach Buggy.

http://www.buglebeachbuggies.co.uk/history-of-the-bugle-buggy.php

This is to date the most complete chronology assembled for the Bugle, and we would like to thank Roland Sharman, James Hale and Tony Armstrong for their contributions. This history is still a work in progress so if you have any more information you would like to add please sign up to our forum and make a contribution.
---
New website for Bugle Buggy - 07/Jan/2007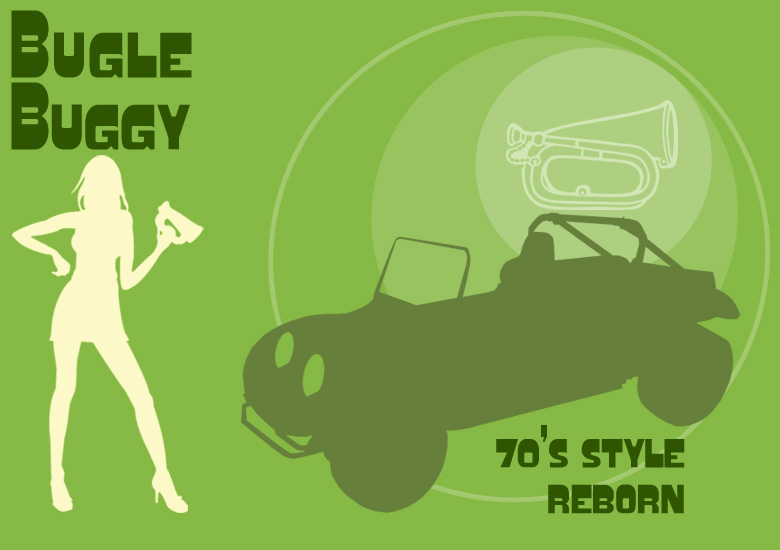 Announcing the launch of the new Bugle Buggy website

http://www.buglebeachbuggies.co.uk

This site has been set up by Tony Armstrong, owner of the Bugle Beach Buggy Project for the last few years. For some time the Bugle Buggy has been left out in the cold in the buggy world yet for years in the early 1970s the Bugle was the buggy to be seen in. Rock stars, movie stars and celebrities all had Bugles and this site represents the first major step in some eyars to bringing the Bugle Buggy back to the masses.

The classic frog-eyed shape of the Bugle Buggy makes it a design icon of its era, universally recognised at 'the beach buggy' in part becuase it was made in such large numbers during the 1970s and in part due to Airfix's adoption of the Bugle design for their beach buggy home assembly model kits.

Revamped for the 21st century the Bugle buggy is back.
---